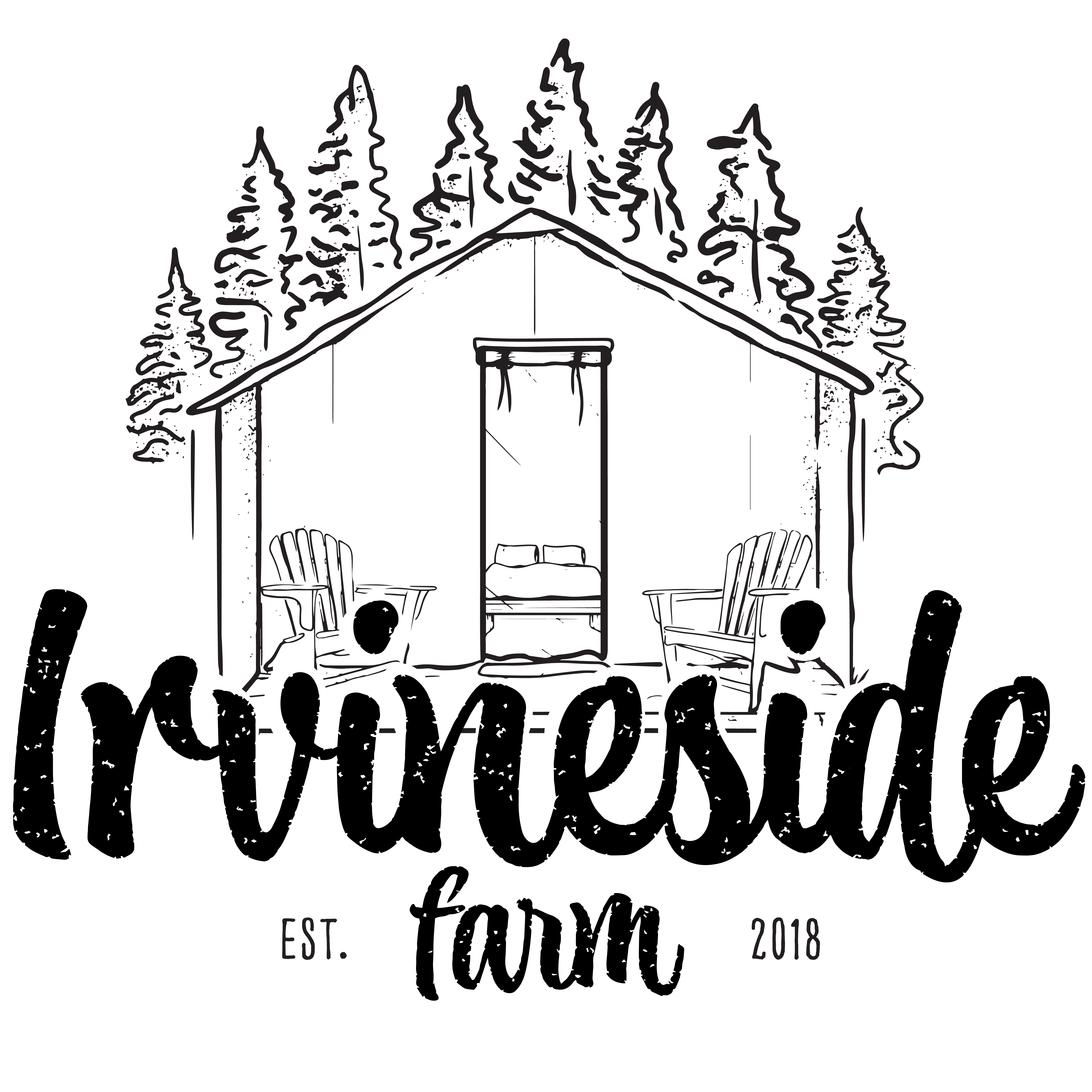 Yes, kind of like how "a working vacation" is supposed to be a relaxing getaway.
But guess what? Rustic Glamping IS a relaxing getaway because we do most of the work.
Your tent is set-up. The beds (yes, really comfy beds) are made up with fresh linens.
The washrooms, complete with flush toilets and hot showers, are cleaned daily.
The barbecues are fuelled for you to cook dinner on the grill (you don't want us to cook for you, trust us).
The games are set-up if you're ready to play.
And the check-in process is as quick as a hello. Oh, and Bruce makes everyone coffee in the morning because he's one of those morning-people types.
So why do we use the adjective "rustic?"
Because we are what we are – and we're proud of it.
Traditional glamping is posh. Fancy furniture in big tents with lavish decor and all the romance of a hotel suite under a canvas tent. And we love that. Truly. It's awesome.
But we're not that. We're different. We're unique.
Irvineside Farm was created to be a place where people of all ages and stages could reconnect to the great outdoors, to the sounds and smells of nature, to trails and bonfires and starry night skies, but with the comforts and conveniences of home.  
Because at some point, many of us stop loving camping, even though the experience itself holds some of our dearest memories.
So yeah, the canvas tents are Canadian-made classics with private decks. The beds are pine frames with Canadian-made Douglas mattresses. The furniture is rustic. The bedding is clean. And that's part of our charm!
We've created a place that is truly affordable, family-friendly and so relaxed that you can get away and reconnect to the nature that feeds your soul.
And hey, if you're on a working vacation, well, we have Wifi in the barn, so you can work with the chipmunks. Bring peanuts. (You don't want to know what they'll do to your laptop if you don't…)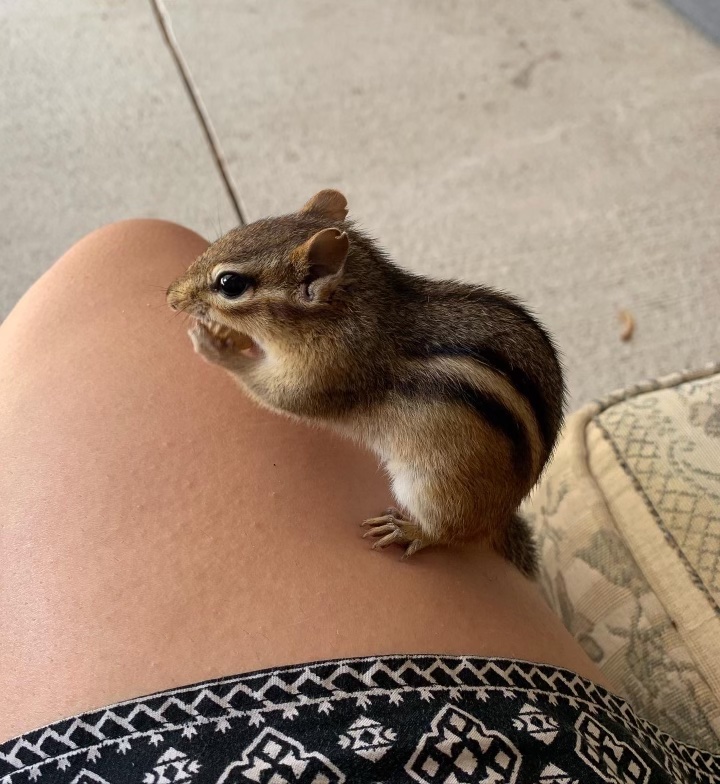 Just 5kms from beautiful Elora, or 8kms to historic Fergus, you can pack your day and night with all the action you want, or rest easy here in the peaceful countryside. Either way, we know you'll sleep great!
Quaint. Charming. Super relaxed. Clean and comfortable.
That's Rustic Glamping. That's Irvineside Farm. You're going to love it here.
Make your Mom a 'happy glamper.' She'll love Elora.
You've given her flowers. She's got a"Best Mom" coffee mug. She doesn't need another appliance. So, what do you get for the woman who does it all and doesn't need a thing?
Easy. Give her a unique experience that she'll remember forever. Make your Mom a 'happy glamper' with a relaxing getaway at Irvineside Farm, in the beautiful countryside of Elora.
We've got a gift certificate with her name on it!
Just 5kms to Elora, Ontario's Most Beautiful Village, your Mom and her guest will enjoy the boutique shops and unique finds, exquisite dining, history, artisan galleries and picturesque beauty that surrounds this quaint place.
Want to make this getaway even more special? Join her. Because as much as your mom loves presents, it's your presence she'd prefer. Quality time. Shared experiences. Moments that matter.
Our 7+-acre rustic glamping farm offers comfortable accommodations, so your Mom, Grandmother, Aunties and Step-Moms can enjoy the great outdoors, as if they're camping, but with all the comforts of a nice bed, fresh linens, with a washroom trailer that offers 4 private bathrooms complete with hot showers and flush toilets.
If your Mom would be happier with peace and quiet, a hammock and a good book, we've got that too. Our rural property is surrounded just far enough away to feel, well, far enough away. Surrounded by nature and farmland, this is a great place for your Mom to reconnect with nature, get grounded and take some much-deserved TLC.
Your Mom will love it here. Elora has something for every Mom, from adventure to nature, trails to day spas, shopping, culture and delicious culinary experiences. We'll even offer recommendations to curate an experience based on her likes. Plus, Irvineside Farm is unlike any accommodation experience you'll find around here. It's one-of-a-kind, just like your Mom. It's affordable too! (because Moms like budgets, right?)
For gift certificates or more details on our accommodations or the farm itself, email irvinesidefarmelora@gmail.com, or visit us online at www.irvinesideelora.ca.