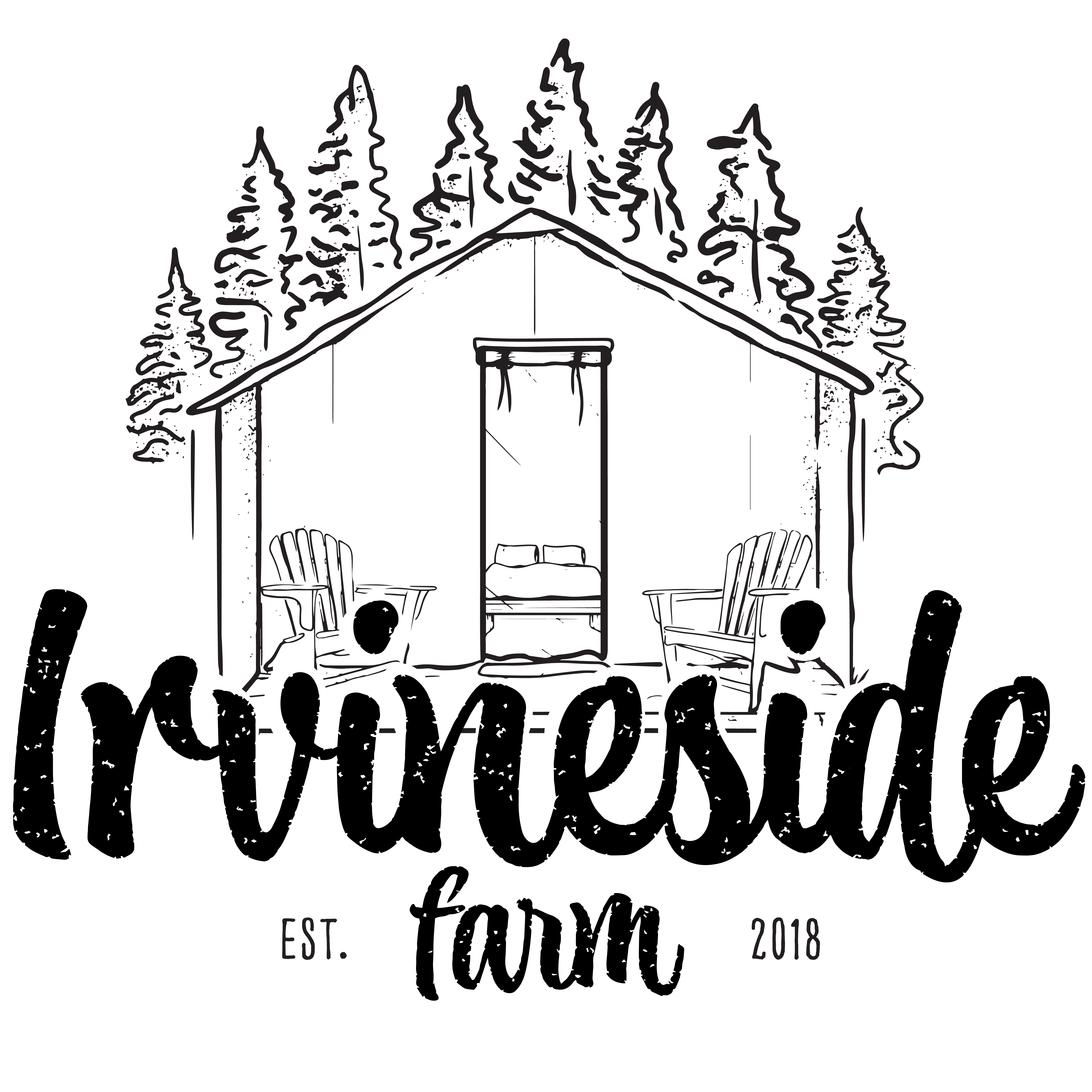 You've done the pricey, elegant hotels. You've done the late-night bar scene. You've rented the limo and visited the winery/sporting event/theatre/rock concert. You've hit the destination resorts. Now what?
Simple: gather your gal pals and come glamping with us at Irvineside Farm. Located on the outskirts of beautiful Elora, your weekend can be as full of adventure, or as mellow as you wish. Plan on fun, either way – together.
Reconnect. Reminisce. Belly laugh. Share your truths. Solve all the worlds problems fireside, with a s'mores and a Chardonnay. Start a new tradition at Irvineside Farm.
Of course, you'll want to plan some adventures in the village of Elora because if you've not been before, we promise you – it's worth the 5km drive.
Need some inspiration? We've got you.
Make your weekend is whatever you want it to be.
Why Irvineside Farm?
We can host up to 24 people, so you bring the friends and you've got space – small groups or larger ones, we're never crowded, even when we're full.
We have clean, spacious washrooms with flush toilets and hot showers. Because roughing it is for dating, am I right? Our washroom trailer offers 4 private washrooms. Seriously. It's nice.
Our tents are rustic, (meaning no hydro), but the beds are soooo comfortable. We have Canadian-made Douglas Mattresses. And we'll even have the beds made up with fresh linens for you.
You can cook up your meals on-site with our barbecues or you can head into town and dine-out. We've even had people order in!
You can take a cab or Uber from downtown to the farm, so if the wine and laughter are flowing, you can get back here safe and sound.
We are affordable. Elora is a popular destination. We've set our rates to make this place accessible because everyone deserves rest, nature and fresh air. And time with the people that make them happy.
It's downtime, but upscaled. Prioritize the sacredness of friendships and create a space to tune into the people who know our hearts, our authentic selves, the ones who knew us before the busy took over. Our sisters-from-another-mother, and if we're lucky, the sisters in our family too.
We'd love to be your meeting place. Start a new tradition here.
Make your Mom a 'happy glamper.' She'll love Elora.
You've given her flowers. She's got a"Best Mom" coffee mug. She doesn't need another appliance. So, what do you get for the woman who does it all and doesn't need a thing?
Easy. Give her a unique experience that she'll remember forever. Make your Mom a 'happy glamper' with a relaxing getaway at Irvineside Farm, in the beautiful countryside of Elora.
We've got a gift certificate with her name on it!
Just 5kms to Elora, Ontario's Most Beautiful Village, your Mom and her guest will enjoy the boutique shops and unique finds, exquisite dining, history, artisan galleries and picturesque beauty that surrounds this quaint place.
Want to make this getaway even more special? Join her. Because as much as your mom loves presents, it's your presence she'd prefer. Quality time. Shared experiences. Moments that matter.
Our 7+-acre rustic glamping farm offers comfortable accommodations, so your Mom, Grandmother, Aunties and Step-Moms can enjoy the great outdoors, as if they're camping, but with all the comforts of a nice bed, fresh linens, with a washroom trailer that offers 4 private bathrooms complete with hot showers and flush toilets.
If your Mom would be happier with peace and quiet, a hammock and a good book, we've got that too. Our rural property is surrounded just far enough away to feel, well, far enough away. Surrounded by nature and farmland, this is a great place for your Mom to reconnect with nature, get grounded and take some much-deserved TLC.
Your Mom will love it here. Elora has something for every Mom, from adventure to nature, trails to day spas, shopping, culture and delicious culinary experiences. We'll even offer recommendations to curate an experience based on her likes. Plus, Irvineside Farm is unlike any accommodation experience you'll find around here. It's one-of-a-kind, just like your Mom. It's affordable too! (because Moms like budgets, right?)
For gift certificates or more details on our accommodations or the farm itself, email irvinesidefarmelora@gmail.com, or visit us online at www.irvinesideelora.ca.
Quality time is simple, affordable and fun.
If the last few years have taught us anything (besides the need to wash our hands a lot), it's that quality time with the people that matter to us is precious and fleeting. But making time is as simple as prioritizing it, making an inclusive plan and picking your dates. At Irvineside Farm, the rest is easy.
You don't have to go far to feel far away.
You don't have to spend days packing your car with gear.
You don't have to spend of a lot of money to give your family an authentic destination experience.
Irvineside Farm is less than 2 hours from Toronto, the GTA, Hamilton and Niagara, and within an hour of Kitchener and Waterloo. You could be here before you hear those dreaded words "are we there yet?" from the backseat.

Our family-owned and family-operated glamping site offers clean, comfortable and yet still rustic glamping tents, to give you all the fun of a camping experience, without the need to pack up the tents, sleeping bags, and all the other things that make the packing of the car the dreaded experience it tends to be before you even get out of the driveway.
Pack up your cooler, the barbecue is already here. Of course, you can bring your outdoor cooking stove, because everyone wants their coffee in the morning. But we can help with that too.

The beds are comfy. The bed linens are supplied. The toilets flush! And the showers have hot running water – and are private.
But you won't beat the sunrise here, the sunsets at the end of the day or the canopy of stars overhead by night.
Best of all, our glamping accommodations offer an affordable way to experience all the family-fun to be found in Elora and Fergus, from food and shopping to festivals and events.
You can be as relaxed and chilled out as you wish, or as active and on-the-go as you want to be. There is always something to do here, but it's great when there is nothing to do too.
When you are with people you choose to be around, time doesn't need to be accounted for; it just needs to happen. Bring your people together, here. Make memories in real time.

Welcome to Opening Day of the glamping season at Irvineside Farm 2023!
It's been a long winter, but all good things take time – so let's focus on a LONG summer filled with hot days, warm nights, spectacular sunrises and awe-inspiring sunsets – and time to relax and enjoy the views at Irvineside Farm.
Rustic. Relaxed. Far from the chaos, but close to the fun.