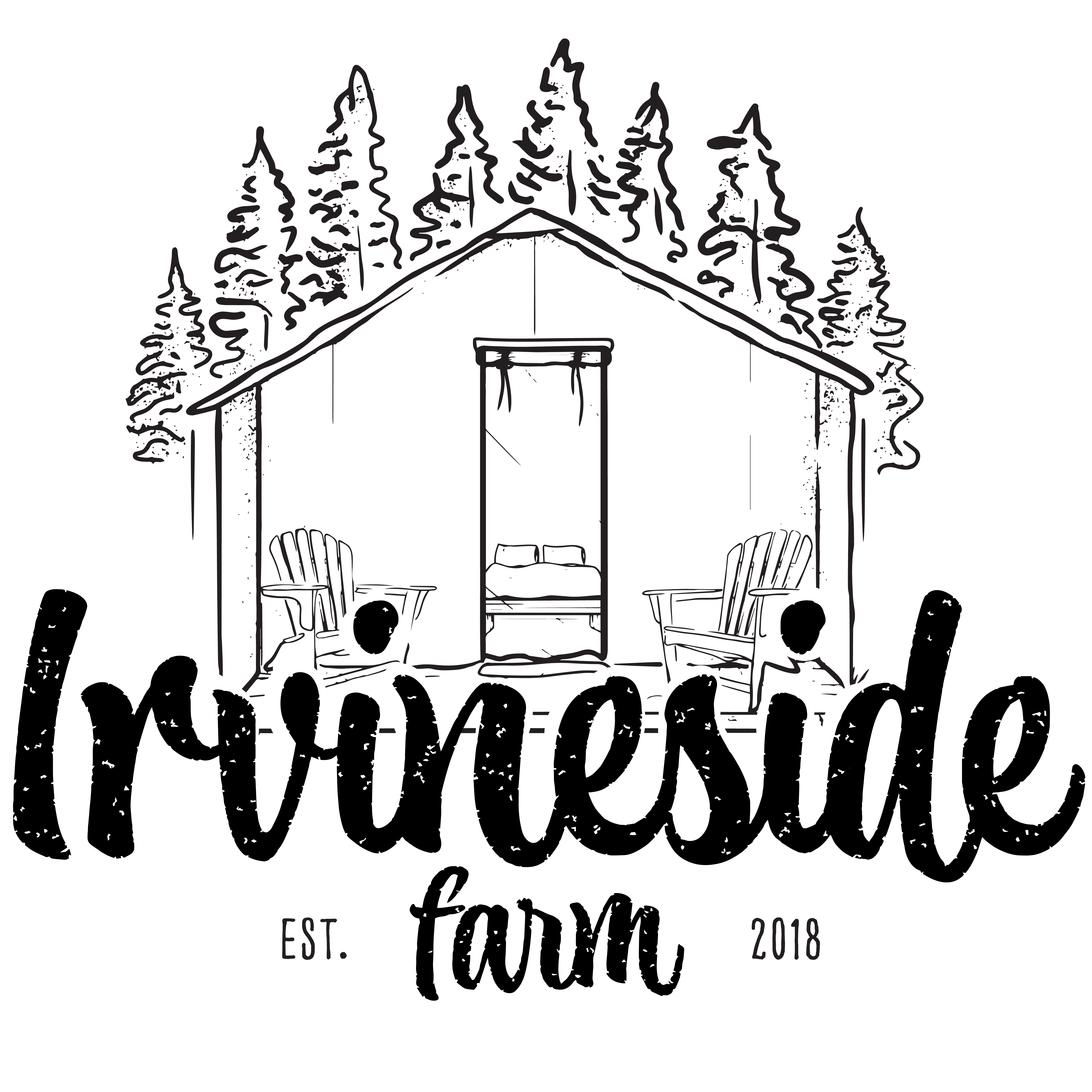 Yes, kind of like how "a working vacation" is supposed to be a relaxing getaway.
But guess what? Rustic Glamping IS a relaxing getaway because we do most of the work.
Your tent is set-up. The beds (yes, really comfy beds) are made up with fresh linens.
The washrooms, complete with flush toilets and hot showers, are cleaned daily.
The barbecues are fuelled for you to cook dinner on the grill (you don't want us to cook for you, trust us).
The games are set-up if you're ready to play.
And the check-in process is as quick as a hello. Oh, and Bruce makes everyone coffee in the morning because he's one of those morning-people types.
So why do we use the adjective "rustic?"
Because we are what we are – and we're proud of it.
Traditional glamping is posh. Fancy furniture in big tents with lavish decor and all the romance of a hotel suite under a canvas tent. And we love that. Truly. It's awesome.
But we're not that. We're different. We're unique.
Irvineside Farm was created to be a place where people of all ages and stages could reconnect to the great outdoors, to the sounds and smells of nature, to trails and bonfires and starry night skies, but with the comforts and conveniences of home.  
Because at some point, many of us stop loving camping, even though the experience itself holds some of our dearest memories.
So yeah, the canvas tents are Canadian-made classics with private decks. The beds are pine frames with Canadian-made Douglas mattresses. The furniture is rustic. The bedding is clean. And that's part of our charm!
We've created a place that is truly affordable, family-friendly and so relaxed that you can get away and reconnect to the nature that feeds your soul.
And hey, if you're on a working vacation, well, we have Wifi in the barn, so you can work with the chipmunks. Bring peanuts. (You don't want to know what they'll do to your laptop if you don't…)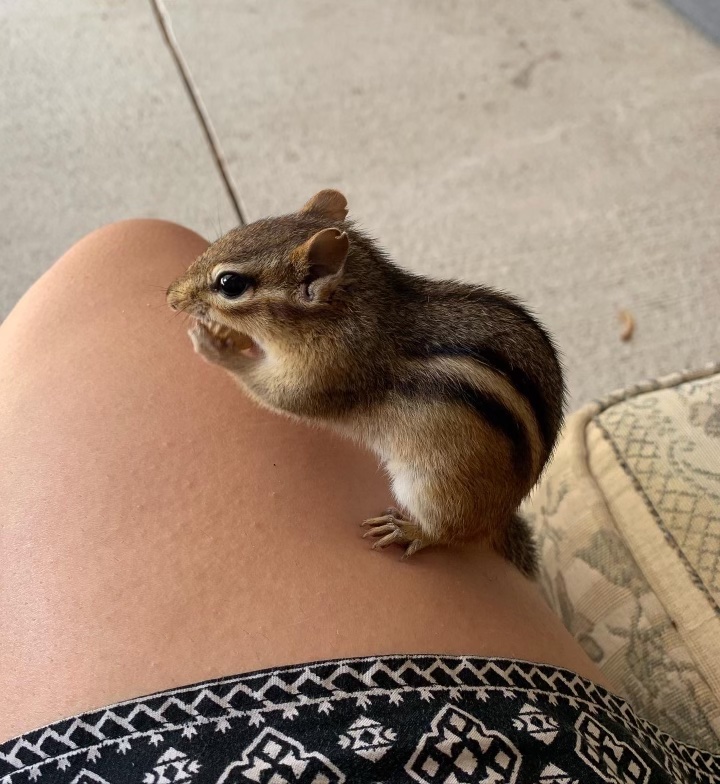 Just 5kms from beautiful Elora, or 8kms to historic Fergus, you can pack your day and night with all the action you want, or rest easy here in the peaceful countryside. Either way, we know you'll sleep great!
Quaint. Charming. Super relaxed. Clean and comfortable.
That's Rustic Glamping. That's Irvineside Farm. You're going to love it here.
Since 1836 Fergus has been home to a vibrant agricultural fair. The Fergus Fall Fair is the tenth oldest fair in Ontario. Generations of families and volunteers have kept the tradition alive and thriving, connecting people throughout Fergus, Elora and surrounding areas to the rich farmland and agricultural practices that surround us here.
Fergus Fall FairWhile agriculture is still the focus of the fair, over the years it has grown to include truck and tractor pulls, handicraft and food exhibits, a midway, entertainment and so much more. The Fergus Fall Fair is truly a showcase of the talent among the Centre Wellington community and today's volunteers are proud to be continuing an event with such a rich local history.
You've done the pricey, elegant hotels. You've done the late-night bar scene. You've rented the limo and visited the winery/sporting event/theatre/rock concert. You've hit the destination resorts. Now what?
Simple: gather your gal pals and come glamping with us at Irvineside Farm. Located on the outskirts of beautiful Elora, your weekend can be as full of adventure, or as mellow as you wish. Plan on fun, either way – together.
Reconnect. Reminisce. Belly laugh. Share your truths. Solve all the worlds problems fireside, with a s'mores and a Chardonnay. Start a new tradition at Irvineside Farm.
Of course, you'll want to plan some adventures in the village of Elora because if you've not been before, we promise you – it's worth the 5km drive.
Need some inspiration? We've got you.
Make your weekend is whatever you want it to be.
Why Irvineside Farm?
We can host up to 24 people, so you bring the friends and you've got space – small groups or larger ones, we're never crowded, even when we're full.
We have clean, spacious washrooms with flush toilets and hot showers. Because roughing it is for dating, am I right? Our washroom trailer offers 4 private washrooms. Seriously. It's nice.
Our tents are rustic, (meaning no hydro), but the beds are soooo comfortable. We have Canadian-made Douglas Mattresses. And we'll even have the beds made up with fresh linens for you.
You can cook up your meals on-site with our barbecues or you can head into town and dine-out. We've even had people order in!
You can take a cab or Uber from downtown to the farm, so if the wine and laughter are flowing, you can get back here safe and sound.
We are affordable. Elora is a popular destination. We've set our rates to make this place accessible because everyone deserves rest, nature and fresh air. And time with the people that make them happy.
It's downtime, but upscaled. Prioritize the sacredness of friendships and create a space to tune into the people who know our hearts, our authentic selves, the ones who knew us before the busy took over. Our sisters-from-another-mother, and if we're lucky, the sisters in our family too.
We'd love to be your meeting place. Start a new tradition here.
Meadows Music Festival will feature an exciting lineup of live music, including headliners James Barker Band, Jade Eagleson, The Sheepdogs, Sloan, and The Blue Stones. In addition to the music, Meadows festival will offer an array of local vendors, serving up delicious food and drinks throughout the event.
Come tilt yer kilt with us at the Fergus Scottish Festival & Highland Games!
The Fergus Scottish Festival & Highland Games is an annual three-day event that celebrates local Scottish heritage and features world-renowned talent and entertainment in the beautiful town of Fergus. This year's Festival features Heavy Events Competitions, Pipe Band Competitions, Highland Dancers, over 50 Clans & Heritage Village, Whisky Tasting, McKiddie's Centre, Celtic musicians and international vendors featuring Scottish wares and fares!
Tartan up and head there August 11 – 13th, 2023.
Plan to stay with us at Irvineside Farm, just 6kms from the festival grounds.
Calling all Lords and Ladies, all Knights in Shining Armour, fair maidens, and the mystical woodland creatures too – The Fergus Medieval Faire returns to downtown Fergus on July 22.
This FREE family-oriented event brings the medieval fun and merriment to the heart of Fergus, welcoming a cast of medieval characters, Vikings, magicians and wizards, monks, birds of prey, musicians and a collection of vendors too. Try out the archery practice, or fight the knight (for kids), plus enjoy Canadian Celtic rockers The Mudmen. It's a packed day of fun, excitement and food too.
Armour up and get there!