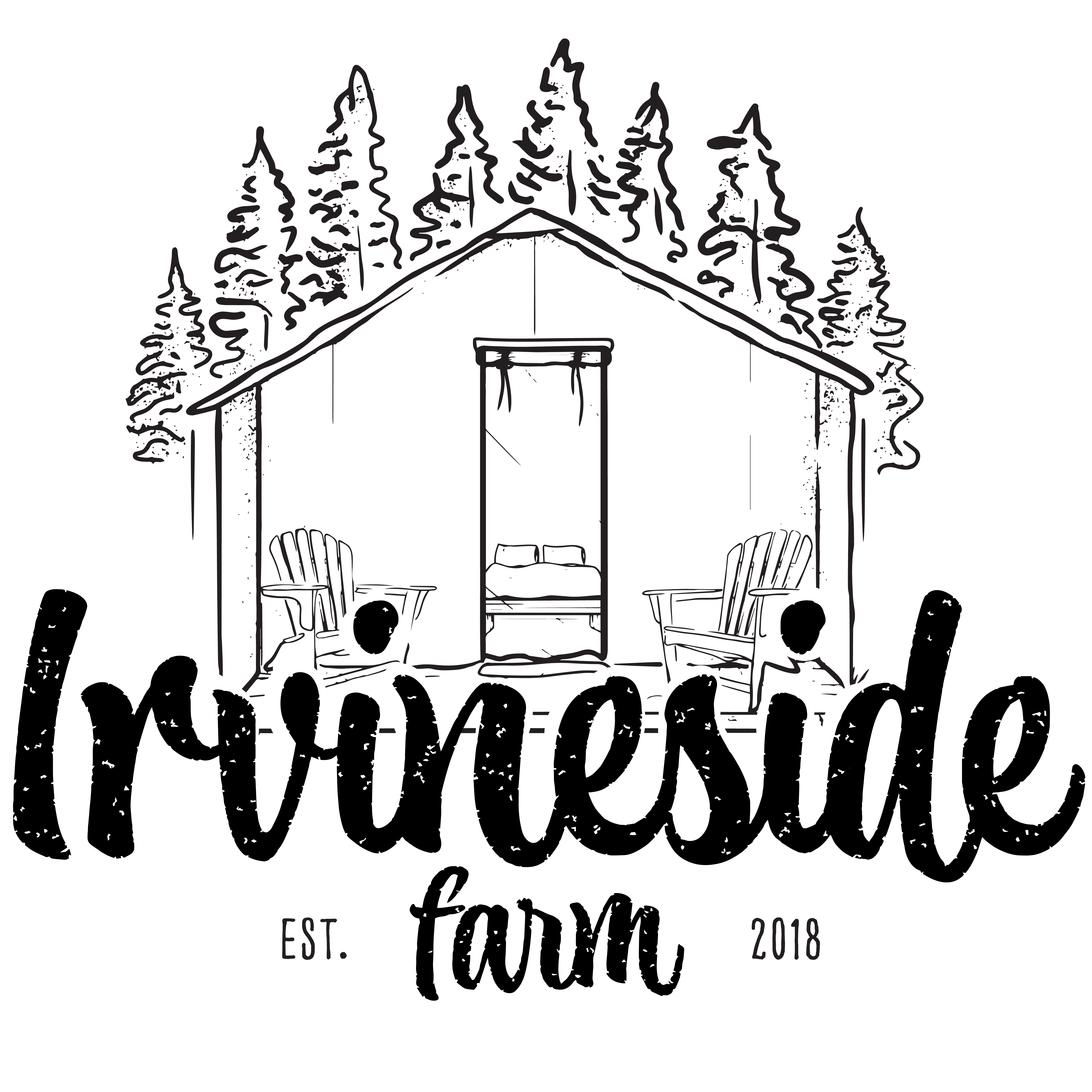 You've done the pricey, elegant hotels. You've done the late-night bar scene. You've rented the limo and visited the winery/sporting event/theatre/rock concert. You've hit the destination resorts. Now what?
Simple: gather your gal pals and come glamping with us at Irvineside Farm. Located on the outskirts of beautiful Elora, your weekend can be as full of adventure, or as mellow as you wish. Plan on fun, either way – together.
Reconnect. Reminisce. Belly laugh. Share your truths. Solve all the worlds problems fireside, with a s'mores and a Chardonnay. Start a new tradition at Irvineside Farm.
Of course, you'll want to plan some adventures in the village of Elora because if you've not been before, we promise you – it's worth the 5km drive.
Need some inspiration? We've got you.
Make your weekend is whatever you want it to be.
Why Irvineside Farm?
We can host up to 24 people, so you bring the friends and you've got space – small groups or larger ones, we're never crowded, even when we're full.
We have clean, spacious washrooms with flush toilets and hot showers. Because roughing it is for dating, am I right? Our washroom trailer offers 4 private washrooms. Seriously. It's nice.
Our tents are rustic, (meaning no hydro), but the beds are soooo comfortable. We have Canadian-made Douglas Mattresses. And we'll even have the beds made up with fresh linens for you.
You can cook up your meals on-site with our barbecues or you can head into town and dine-out. We've even had people order in!
You can take a cab or Uber from downtown to the farm, so if the wine and laughter are flowing, you can get back here safe and sound.
We are affordable. Elora is a popular destination. We've set our rates to make this place accessible because everyone deserves rest, nature and fresh air. And time with the people that make them happy.
It's downtime, but upscaled. Prioritize the sacredness of friendships and create a space to tune into the people who know our hearts, our authentic selves, the ones who knew us before the busy took over. Our sisters-from-another-mother, and if we're lucky, the sisters in our family too.
We'd love to be your meeting place. Start a new tradition here.
Calling all Lords and Ladies, all Knights in Shining Armour, fair maidens, and the mystical woodland creatures too – The Fergus Medieval Faire returns to downtown Fergus on July 22.
This FREE family-oriented event brings the medieval fun and merriment to the heart of Fergus, welcoming a cast of medieval characters, Vikings, magicians and wizards, monks, birds of prey, musicians and a collection of vendors too. Try out the archery practice, or fight the knight (for kids), plus enjoy Canadian Celtic rockers The Mudmen. It's a packed day of fun, excitement and food too.
Armour up and get there!
Calling all knitters, crocheters, spinners, weavers and crafters!
The
Fergus Fibre Festival
is back this year on Saturday May 27th, 202 3 from 9am to 4pm.
Sponsored by the
Fergus BIA,
this event was a bustling success last year, closing the downtown core of Fergus and filling the streets with more than 50 Fibre vendors, artists and even the incredible animals who produce some of the finest fibres on-site, such as Shetland sheep, Alpacas and Angora rabbits.
Check out the yarn dyers, local fibre farmers and accessories makers excited to showcase their quality yarns, rovings, fleeces, and handcrafted accessories.
It's a full day of fun, community and creativity.
Plus, Food Trucks! Hometown favourite Groovy Grilled Cheese will be there and Pacos Tacos will bring some spice to the day.
Admission is free.
Welcome to Opening Day of the glamping season at Irvineside Farm 2023!
It's been a long winter, but all good things take time – so let's focus on a LONG summer filled with hot days, warm nights, spectacular sunrises and awe-inspiring sunsets – and time to relax and enjoy the views at Irvineside Farm.
Rustic. Relaxed. Far from the chaos, but close to the fun.