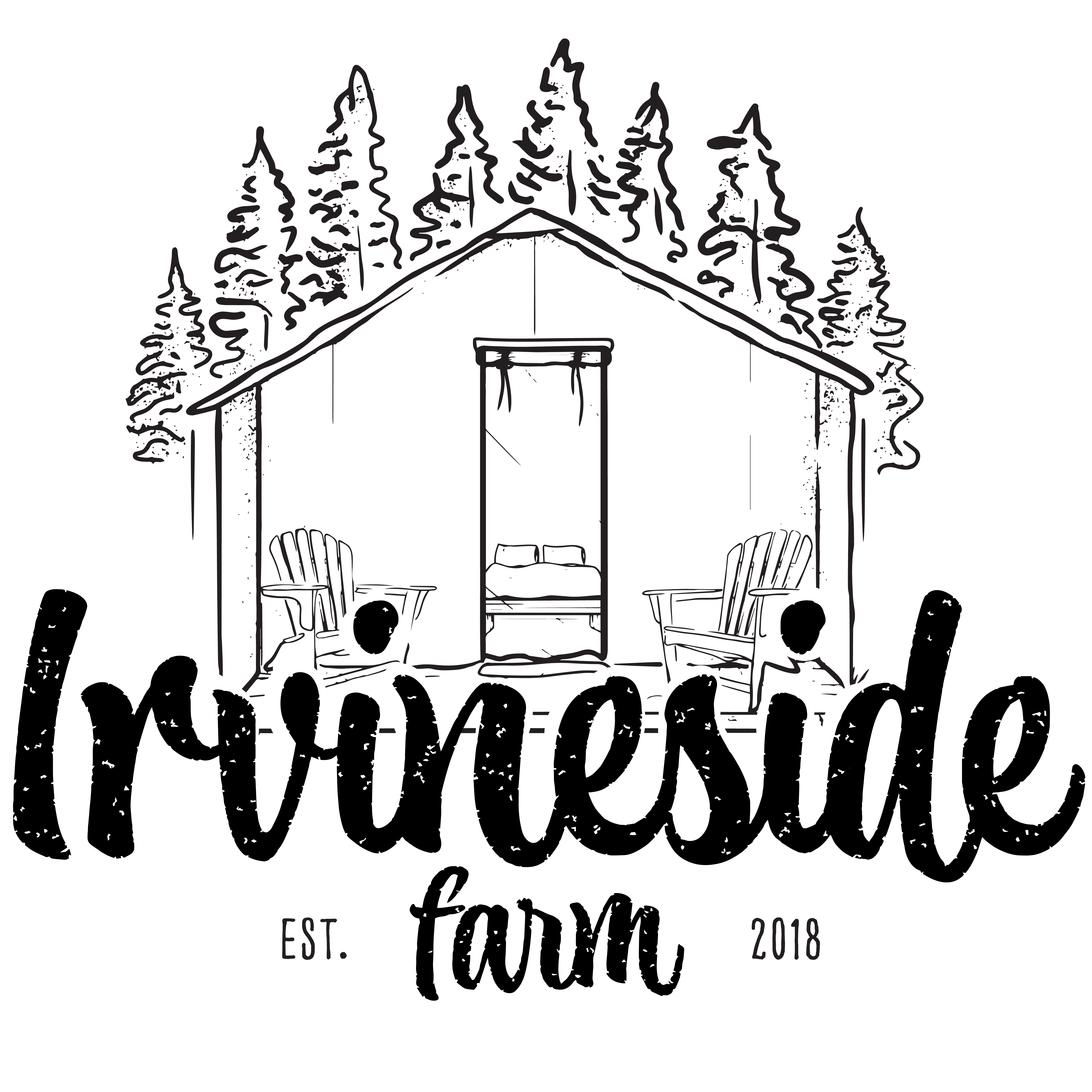 Quality time is simple, affordable and fun.
If the last few years have taught us anything (besides the need to wash our hands a lot), it's that quality time with the people that matter to us is precious and fleeting. But making time is as simple as prioritizing it, making an inclusive plan and picking your dates. At Irvineside Farm, the rest is easy.
You don't have to go far to feel far away.
You don't have to spend days packing your car with gear.
You don't have to spend of a lot of money to give your family an authentic destination experience.
Irvineside Farm is less than 2 hours from Toronto, the GTA, Hamilton and Niagara, and within an hour of Kitchener and Waterloo. You could be here before you hear those dreaded words "are we there yet?" from the backseat.

Our family-owned and family-operated glamping site offers clean, comfortable and yet still rustic glamping tents, to give you all the fun of a camping experience, without the need to pack up the tents, sleeping bags, and all the other things that make the packing of the car the dreaded experience it tends to be before you even get out of the driveway.
Pack up your cooler, the barbecue is already here. Of course, you can bring your outdoor cooking stove, because everyone wants their coffee in the morning. But we can help with that too.

The beds are comfy. The bed linens are supplied. The toilets flush! And the showers have hot running water – and are private.
But you won't beat the sunrise here, the sunsets at the end of the day or the canopy of stars overhead by night.
Best of all, our glamping accommodations offer an affordable way to experience all the family-fun to be found in Elora and Fergus, from food and shopping to festivals and events.
You can be as relaxed and chilled out as you wish, or as active and on-the-go as you want to be. There is always something to do here, but it's great when there is nothing to do too.
When you are with people you choose to be around, time doesn't need to be accounted for; it just needs to happen. Bring your people together, here. Make memories in real time.